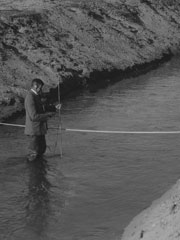 Over hundreds of years, the Middle Rio Grande river valley in New Mexico has seen a succession of water-cultures: distinct ways of being-in-the-land, or being-in-community, each embodied by particular techniques, rules, and shared beliefs. This exhibit explores the spaces of irrigation in the river valley, as administered by the Middle Rio Grande Conservancy District. Established in 1925, the MRGCD is an example of the large scale, scientific administration of natural resources in the West; it is both a physical infrastructure and a social organization, a way of seeing the world that defines contemporary life in the Middle Rio Grande.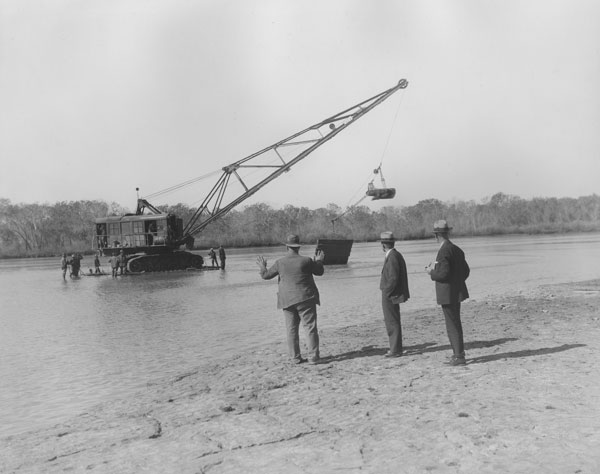 Image courtesy MRGDC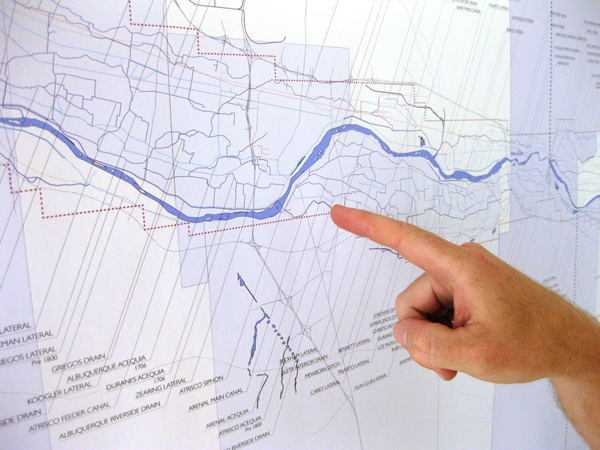 Acequia Space opening, CLUI Albuquerque
This project chronicles the water laws and landscape infrastructures of the Middle Rio Grande as they have changed over time with the transitions between different governing powers and institutions. These spatio-legal documents make explicit the fundamental and continually modified relations between people, water, land and political authority, tracing the making and re-making of a people. The exhibition, mounted at the CLUI New Mexico outpost, gathered and interpreted legal documents, historical images, and a large-scale mapping, alongside oral histories and video footage. Expanding on this exhibit, IMAM has published a pamphlet that includes a comprehensive map of the entire ditch system and an interpretive, diagrammatic history of the River and its infrastructures.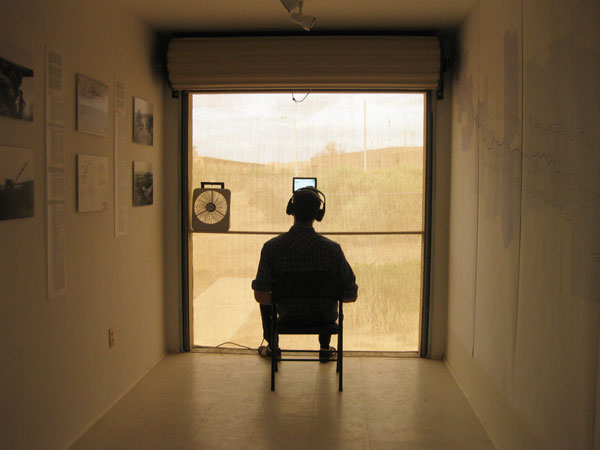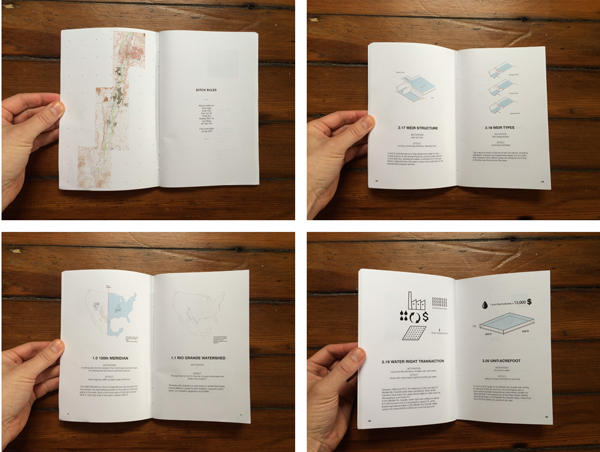 Ditch Rules pamphlet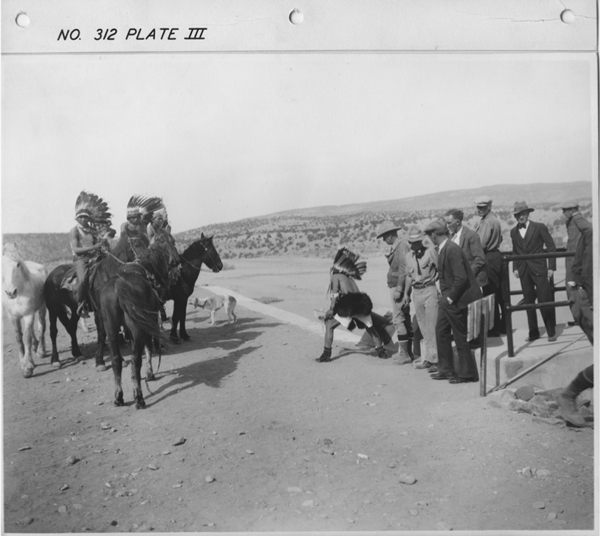 Image courtesy MRGDC

Collaborators
Middle Rio Grande Conservancy District
Exhibit
CLUI, New Mexico Exhibit Unit
August, 2011 - March, 2012
Field Sessions
Acequia Opening Event
March 1, annually
Angostura Weir, New Mexico
Special Thanks
Richard Altenberg, GIS TEchnician
Anabel Gallegos, Records Manager
Lester Huffman, Dam Tender/Ditch Rider
Yasmeen Najmi, Planning Specialist
Paul Padilla, Irrigator
Joe Padilla, Irrigator
DeAnna Philips, GIS Technician
Subhas Shah, CEO/Chief Engineer
Doug Strech, GIS Supervisor