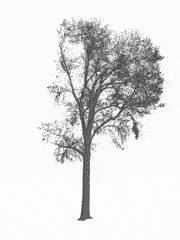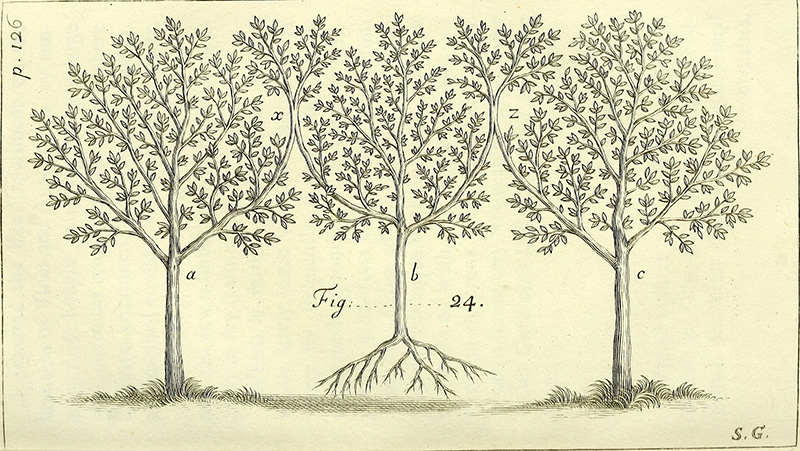 From Hales, Vegetable Statiks
This interdisciplinary Landscape Architecture design studio proposes to use the redevelopment of the Brookings Oak Allee as catalyst for a project-based investigation of our landscape and resource legacy. With the imminent transformation of the entire East Campus of WashU, this course will be structured around an historical and ecological analysis and evaluation of the historic oak tree allee in an effort to offer a window into the greater meaning of trees in our urban ecosystem and cultures. Working with arborists, ecologists, landscape architects, sculptors, dendrochronologists, craftspeople, and poets, students will interrogate the many meanings of one tree--from root to crown, from microbial sub-soil cultures to species habitats in its highest branches, from the monoculture of the 50 trees in the allee to the diverse community in Forest Park and beyond. The class will be organized around the ritual felling of a single tree in advance of the campus transformation, with subsequent cutting, dimensioning, and drying of the wood forming the material basis for design research.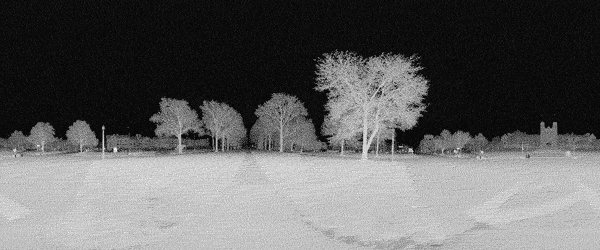 Click to go to course page
Researchers
Robert Birch
Alisa Blatter
Shu Guo
Ophelia Ji
Scott Mitchell
Natalie Rainer
Allana Ross
Margot Shafran

Exhibit
Stay Tuned!
2017

Field Sessions
Introduction to a Tree
Doug Ladd

Arborial Convening
Kent Theiling
Skip Kincaid
Ben Chu
Dave Gunn
Joshua Carron

Below the Dirt, Life
Scott Mangan
Dan Chitwood
Chris Topp

Dendrochronology
Rich Guyette

Tree Life on the Tree
Guy Mott


Press
Stay Tuned!

Special Thanks
Bruce Lindsey, WashU
Rob Barnett, WashU
Doug Ladd, TNC
Tomislav Zigo, Clayco
Jennifer Colten, WashU
Kent Theiling, WashU
Molly Tovar, WashU
Skip Kincaid, Hansen's
Dan Chitwood, DPSC
Chris Topp, DPSC
Ben Chu, MoBot
Dave Gunn, MoBot
Guy Mott, Adventure Tree
Richard Guyette, Mizzou
Joshua Carron, STL Forestry
Scott Mangan, WashU