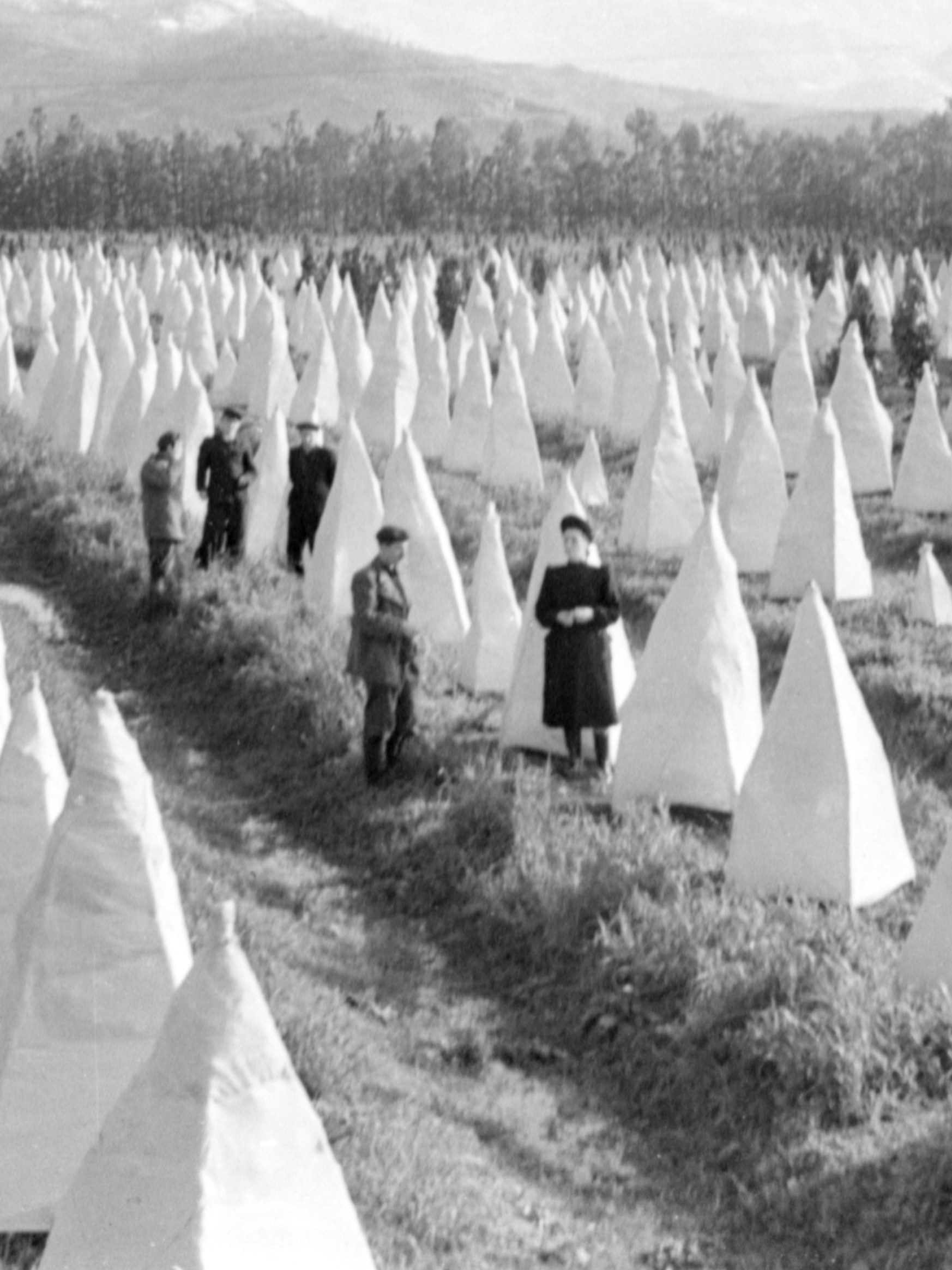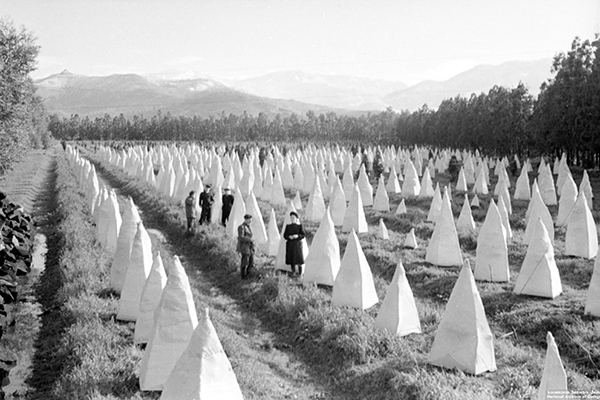 Fruit tree experiments on the Varketili Meurneoba, a Soviet state farm on the periphery of Tbilisi.
Photgraph courtesy Georgian National Archives
Against the prevailing urban narrative of Soviet architectural modernities, this project looks to interpret the architectural and territorial histories of collective and state farms across the Georgian geography.

Like crystalline carapaces of Soviet spatial planning, these totalizing projects explicitly link regional, infrastructural, landscape, urban, architectural, and institutional registers through a well-defined set of typologies and agricultural formats.

But far from purely historical in significance, these spatial artifacts are today being re-inhabited by a range of new state and extra-state actors. From Internally Displaced Persons from the civil war of the 1990's, to the nouveau riche who capitalized on the vast privatization of land in the late 90's, to the more recent first wave of climate refugees resettled in these anticipatory village forms.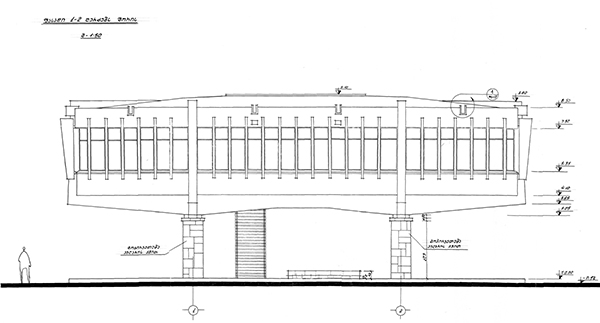 Elevation of the Zugdidi meurneoba canteen.
Drawing courtesy Georgian National Archives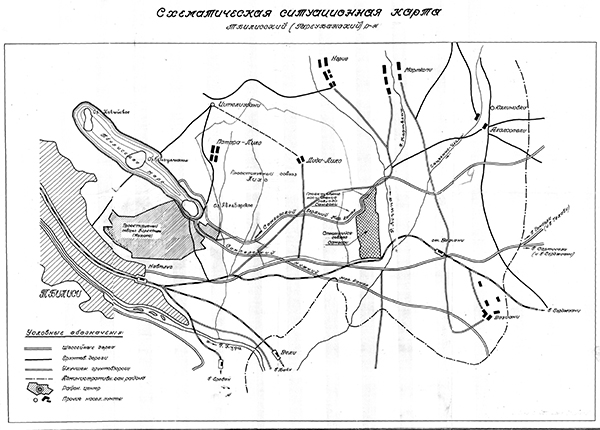 Regional plan for the Zemo-Samgori canal, Tbilisi Sea, and related state farms.
Map courtesy Georgian National Archives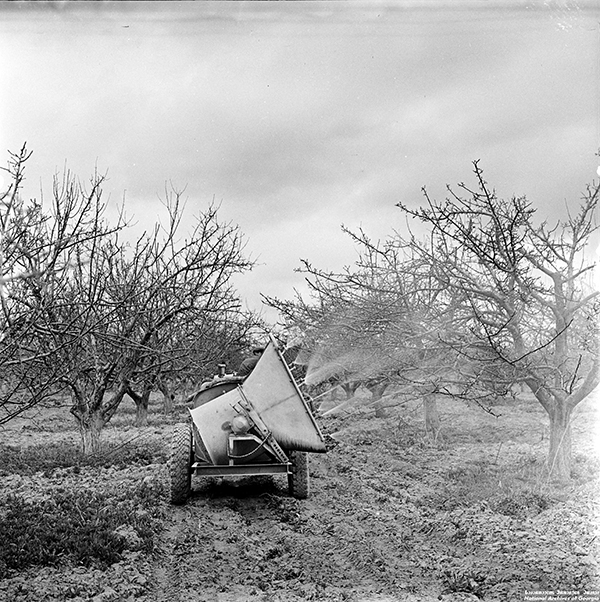 Pesticide application on the Varketili experimental farm.
Photograph courtesy Georgian National Archives